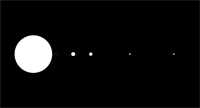 subtitle
solar
year
2009 03
material
C-print
edition
1+1ae
seize cm
info
sun system . ratio Planet seize / Planet distance 1:1000 . ratio SUN seize / Planet seize 1:1000
SUN . mercury . venus . earth . mars . jupiter . saturn . uranus . neptune
planet seize M = 1 : 20.000.000.000
planet distance M = 1 : 20.000.000.000.000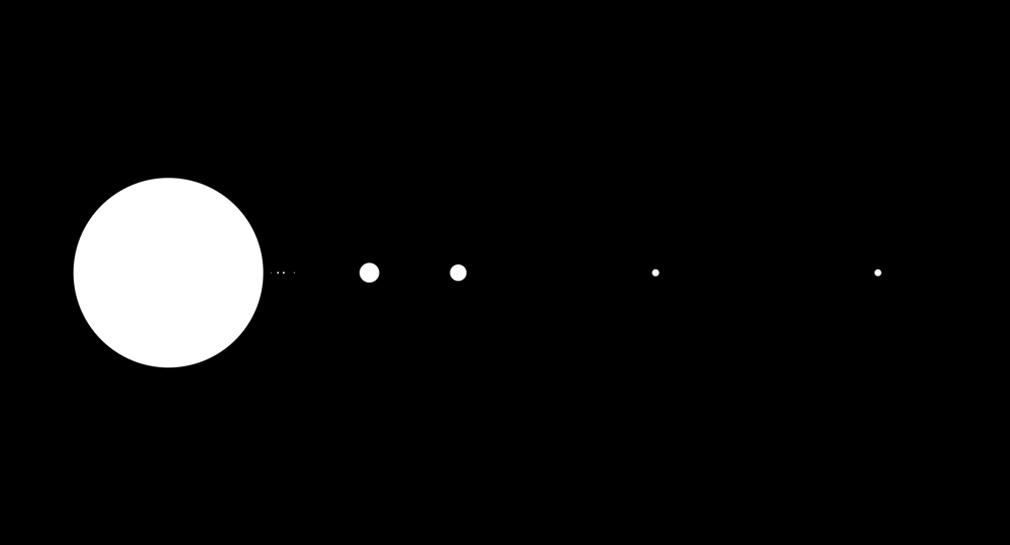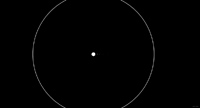 subtitle
solar
year
2009.3
material
C-print
edition
1+1ae
seize cm
info
sun system . Ratio planet seize / Planet Distance 1:1000
planet seize M = 1 : 20.000.000.000
planet distance M = 1 : 20.000.000.000.000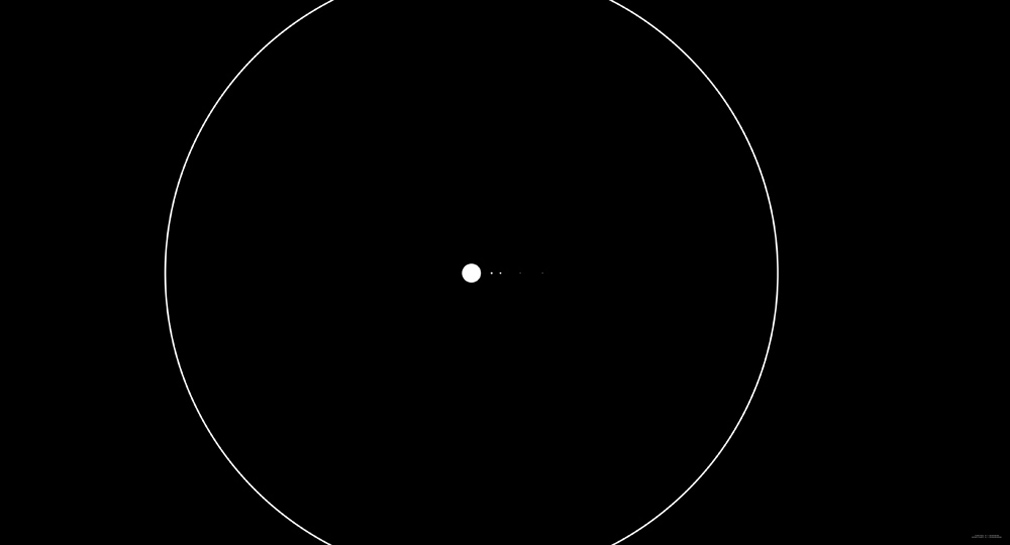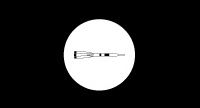 subtitle
25'02''
year
2009.3
material
coded animation
edition
.
px
exhibitions
2009 10 30 . fullframe 09. Vienna . Planetarium
>
info
At the base of the screen you have indicators for time, speed, time till next planet and km till next planet.
The Animations are a work on reference systems and the frame of references, ... and the expansion of the global view.
The movies are a flight through our solar system with the speed of - 10times the light speed (10x299.792 km/sek).
We 'launch' at the sun and pass the planets of our solarsystem.
The planets are in seize and distance in proportion – to make them recognizable, they are marked with a contracting circle.
The movies are a coded animation, we travel 10 times light speed (2.997.920 km/sek) an it takes us about 25' 02'' to flyby Neptune.
The movies start at the sun, after 19'' we pass Mercury, after 36'' Venus,...
3.1.1 The System 25 02
ends at neptune (4504.000.000km), lasts 25' 02'', would last with lightspeed 250' 20'' = 4H 10' 20''
3.1.2 The System 1240 45
ends at the Heliosphere (22.439.700.000km) lasts 124' 45'', would last with lightspeed 1240'450'' = 20H 47' 03''
July 18th, 2021